AUTOMOTIVE
RAILWAYS
SHIP DESIGN
AEROSPACE
METRO
AUTOMOTIVE
Today's cars are giant sensors on wheels. Technological advances—including interactive safety systems, vehicle connectivity, and, ultimately, cars that drive themselves-have changed the game. At Tooltech we aid this evolution. Our capabilities span right from Mechanical engineering, Electrical engineering to Instrumentation & Controls and Embedded systems.
ELECTRONICS
PLATFORM BASED AND APP CENTRIC BUSINESS MODELS
INCREASE STANDARDISATION ON ARCHITECTURE, SAFETY(AUTOSAR, ISO 26262, AUTOSPICE)
EMEBEDDED SOFTWARE DEVELOPMENT AND VERIFICATION AND VALIDATION
AUTONOMOUS CARS, DRIVER ASSISTANCE, CONNECTED VEHICLES
DATA SCIENCE INNOVATION
Manufacturing Engineering
In addition to this we have capabilities across CAD and Simulation
RAILWAYS
At Tooltech, along with our partner Hörmann, we have a large body of work, both specific design-build and turnkey, across 69 projects. We execute in a seamless mix model, combing the best of knowhow, experience and competitiveness, while taking full project responsibility.
SERVICES WE OFFER
MOBILITY DEFINITION
FEASIBILITY STUDIES
FEASIBILITY STUDIES
FACTORY PLANNING
PLANT COMMISSIONING & FACTORY AUTOMATION
INDUSTRIAL DESIGN & ENGINEERING
MECHANICAL-ELECTRICAL-ELECTRONIC SYSTEMS INTEGRATION
COMPLETE VEHICLE DEVELOPMENT
CAPACITY BUILDING & TECHNICAL ASSISTANCE
Our services include total vehicle knowhow, train engineering – coaches and locomotives, testing and SOP, analysis and synthesis, concept and strategy. Transfer of technology, production and manufacturing engineering with handholding is our forte. At any time, we are designing, conceiving, closing, or are in the middle of three or four projects, globally.
In India, we are currently doing bogie design, interior and exterior design engineering for Indian Railways.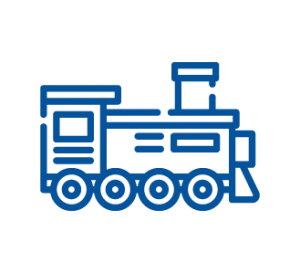 LOCOMOTIVES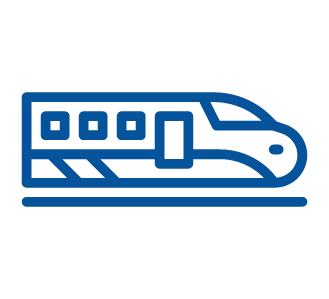 METROS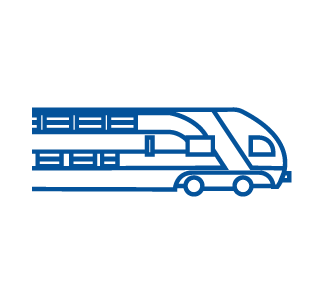 DOUBLE DECK TRAINS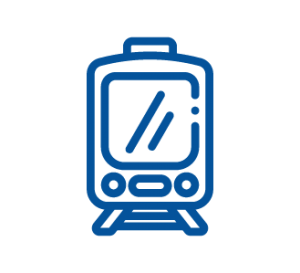 LIGHT RAIL VEHICLES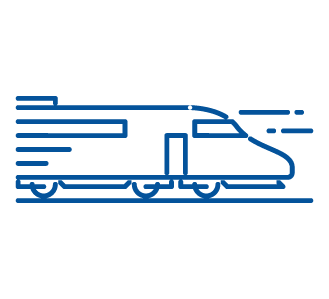 HIGH SPEED TRAINS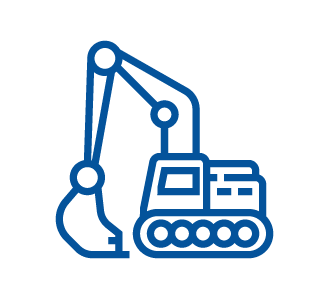 SPECIAL VEHICLES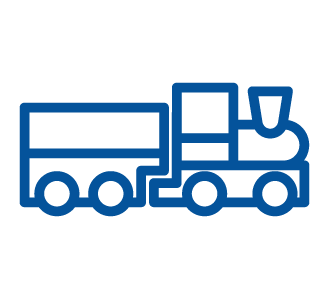 MULTIPLE UNITS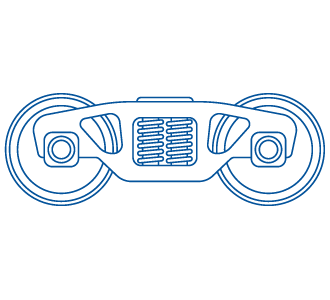 BOGIE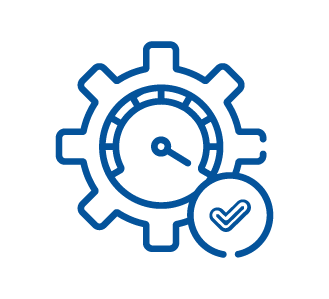 USER INTERFACE ENGINEERING
SHIP DESIGN
Our expertise in the design segment encompasses creative and innovative concept design, optimized basic design supported by regulatory and client requirements, as well as integration and coordination of detailed design. We cater to the most up-to-date software and techniques for development of 2D & 3D designs.
DETAILED
ENGINEERING
CLASS DRAWINGS/ STATUTORY PLANS
PROJECT
COORDINATION
MARINE
EQUIPMENT

State of the art experience in Detail Engineering of Hull and Outfitting segment of Cruise liner vessels

Hull Detail Design:
3D modelling, block assembly, production documentation, part list, profile list, weight and COG, plate and profile nesting /cutting plan drawings.

Outfitting Detail Design:
3D Modelling of machinery, equipment and fittings, equipment foundation and outfitting structural drawings, pipe model, spools' sketch and arrangement drawings, pipe supports, ventilation duct model and arrangement drawings, outfitting part list information. pre-fab drawings of pipe spool & ducts.

Interior Detail Design:
3D modelling of accommodation block, mock-up cabins, tracing, coaming, ceiling panels, cable trays, penetration designs.

Design Automation Applications:
Legacy migration, Customization of CAD platforms, custom engineering applications

RETROFIT / CONVERSIONS:
conversion design in order to meet regulations/conventions, equipped the vessel with the latest advanced equipment's, improve the cargo capacity or carry a new type of cargo

Well conversant with global classification societies standards and in a position to deliver required class drawing layouts for equipment arrangement plans, safety plans in line with SOLAS rules and SOLAS calculations for combustible materials.

Sound knowledge of integration and coordination of basic design with detailed design & production design

We assist the client in liaising, assessing material specification conformity, carrying out compliance checks with respect to contract requirements and in the co-ordination of detail design with production team.

Expertise in 3D parametric modelling & detail engineering of various marine equipments like hatch cover, deck crane, winch and ramp doors.
SOFTWARE
AVEVA MARINE 3D
MICRO STATION
CATIA
AUTOSHIP
RHINOCEROS 3D
NUPAS CADMATIC E-BROWSER
AUTOCAD
AEROSPACE
Good aerospace interior design is not merely interior decoration. A well designed aircraft cabin interior provides a unique 'inflight experience and fulfilment'. At Tooltech, we endeavour to offer complete end-to-end solutions, from concept to product, in the area of composites, which will help our clients deliver a unique in-flight experience.
SERVICES WE OFFER
SPACE MANAGEMENT & STYLING OF COMPOSITE PANELS
DEVELOPMENT OF INTERIOR MONUMENTS USING ULTRA-LIGHT WEIGHT "COMPOSITE" PRODUCTS
DESIGN & MANUFACTURING OF TOOLING FOR COMPOSITES
INSTALLATIONS, SERVICING & REFURBISHMENTS
MANUFACTURING OF COMPOSITE COMPONENTS
COMPLIANCE & CERTIFICATION SERVICES
COST EFFECTIVE SOLUTIONS
CASE STUDIES
CASE 1
INTERIOR DESIGN AND PROTOTYPE OF VVIP HELICOPTER
The only 'makeover' single party design contract given by HAL to a private company to redefine its product.
Concept:
Complete design & prototype of a "World Class" VVIP helicopter interior (in compliance with FAR Part 29) at a fraction of the international cost of a military helicopter
Objective:
End-to-end project management from concept to final finished interiors Inclusive of concept design, interior styling, weight optimization, detailed development, cabin noise reduction.
Deliverables:
Total design knowhow Furnished panels for cabin, pilot and sliding doors, furnishing in cargo area and cock pit, lighting & air vents accessories, informative signs, carpet, side ledges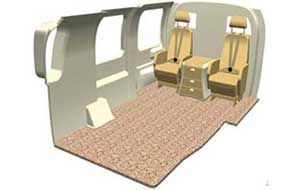 PROJECT EXECUTION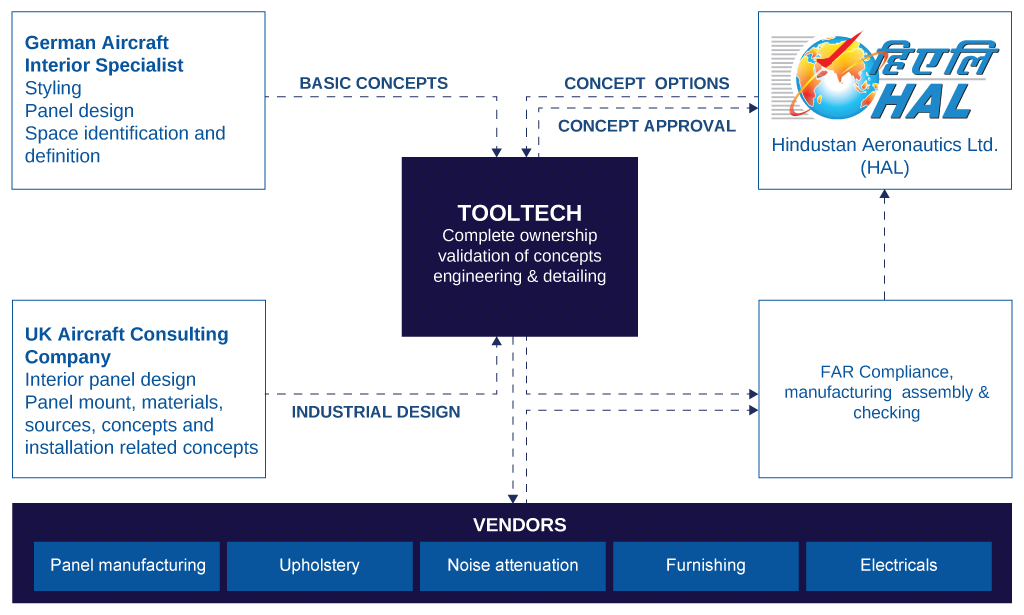 METRO
SERVICES WE OFFER
METRO OPERATORS
Consulting
Engineering
Implementation

We offer consulting services to support the completion of a diverse range of projects across upstream downstream processes.

PMC: Project Management Consultancy (GC: General Consultants)

DDC: Detailed Design ConsultancyDPR: Detailed Project Report Consultancy

In India, we are currently working on a feasibility study and factory planning for Maha Metro's Rolling Stock factory; besides advising them on Rolling Stock procurement and strategy including the DPR.

Along with Hörmann Vehicle Engineering GmbH, our engineering teams are competent to provide customised services

Tailor-made to each city's architecture and engineered product

Industrial design, styling & rendering to match the city's culture and needs

Product design, including detailed design engineering

Where consulting meets engineering – across procurement, commissioning and start-up – we provide comprehensive organisational and project related support throughout all implementation phases, to ensure maximum satisfaction.

Tendering, bid management and procurement

Product realisation, knowhow, transfer of technology

Infrastructure (factory, depot, maintenance yard etc) design, process planning and production

Compliance (RAMS, test plan, approval, certification & technical documentation)
ROLLING STOCK OEMS
We are equipped to carry out below six streams of service delivery:
Product Facelifts and fresh modern, distinctive design of Rolling Stock
Design Study – An extensive output of first design visualizations
Value Added Value Engineering (VAVE) in subsystem for continuous improvement
Carbody (Underfloor, door, coupler, sidewall, roof & cab-end)
Machinery, pneumatic brake system & pantograph
Facility (Interior, exterior & HVAC)
Bogie (Design, analysis and validation)
Electric system and equipment including wiring & cabling
Applied technology (Structural analysis, NVH & kinematic envelope)
Project Engineering Management – Complete and transparent control to ensure timely delivery of quality service with cost effectiveness
Product Realisation & Factory Planning
Technical assistance on indigenising
Process plan and process engineering
Lean layout to optimize the space
Prepare plant machinery and equipment list
Tooling, jigs and fixture planning
Tendering support, commercial negotiations and equipment procurement
Factory AutomationActivities include feasibility studies, best-fit specifications and concepts, hardware and software design, robot implementation and installation, start-up and training services
Pre-bid Support
Engineering proposal assistance and Conceptual design
GA for Bogie & Cab Car
Carbody Structural diagram
Undercar Equipment arrangement
Cab & Console layout
Floor Plans